On the terrain of the Ziegelhof-farm you can lodge either in on of the 4-bed-huts or on the small campsite for max. 20 people. It is also possible to sleep in the hay.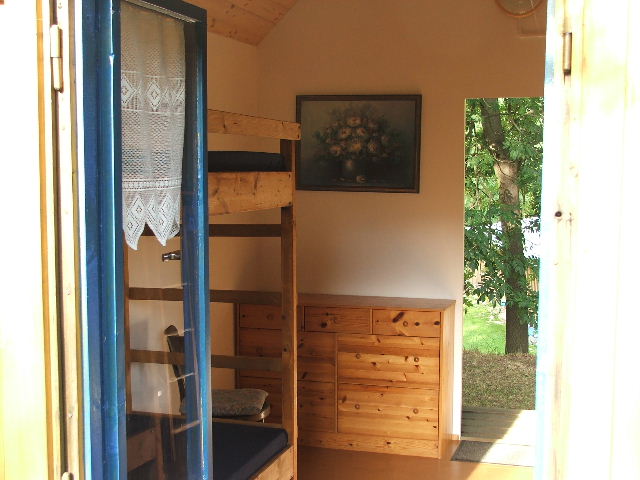 A fully equipped kitchen as well as a dining room with a wood burning oven are available. Beside the customary sanitary arrangements (bathroom with shower, toilets) you can also use our solar-panelled open-air shower.
Furthermore there is a spacious fireplace with a grill. For sports friends we have a Volleyball court as well as a ping-pong table and a slackline.
It is also possible to help us take care of the animals, to milk the sheep, to make cheese, to bake bread and help in the vegetable garden.
Recommended prices per night                                                (You can pay less or more, as You like):
Hut:    30,- €  with sheets only  +  1,50 € per bed for bedding
Tent incl. 2 adults:  12.50 € + each further adult: 6,25 € , 7-15 y. 3,- €,   0-6 y. free
Caravan:                 (20,- €)
Hay:                        (10,- €)  per person, 7-15 y. 3,- €,  0-6 y. free
Guestroom in the house (3 beds with bedding, own toilet and shower): 45,- €